Our services...
...for your free time
For a holiday to remember, with family or friends, Hotel Corallo offers a rich program of events. During the day, you can have fun at the beach by exercising, participating in tournaments, and enjoying the entertainment for adults and children. At night, you can choose between dancing evenings on the streets, Romagnola themed dinners and watermelon by moonlight. Sports lovers can take a nice walk or cycle along the seaside promenade. Guests are welcome to use the hotel bicycles free of charge. Hotel Corallo provides modern amenities and services such as free Wi-Fi, air-conditioning/heating units in all the rooms, private 24 hour guarded car park, lift, and beach towels and bags.


Have fun with us!
- Chin-chin under the sun!
- Romagnola themed dinners
- Dance evenings on the streets
- Watermelon by moonlight
Click on image to enlarge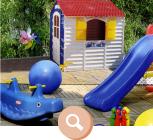 ...and for your comfort at the Hotel
The wired broadcasting system will help you relax and unwind in the large hotel entrance hall with TV room and in the dining room, bar and garden.
The hotel is within easy reach of the beach, the centre of Misano, the train station and the day/night bus stops to go to Cattolica, Riccione, the spa and the main nightclubs of the Riviera.